Over 150 years of collective experience.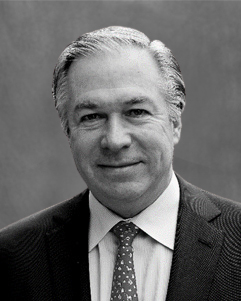 Managing Partner, Investment Committee 
Turner C. Smith is a Co-Founder & Managing Partner of IFG Asset Management, LLC and serves on the Investment Committee. Turner has primary responsibilities in transaction analysis, structuring and portfolio management, and serves on the Investment Committee of the Firm. Recently, Turner led IFG's February 2021 private equity investment into Viridis Chemical, a renewable specialty chemicals company headquartered in Houston, TX, where he also serves on the Board of Directors. In Q4 2019, he led IFG's private equity investment into CleanFiber LLC, an ESG-centric company that uses a proprietary process to convert waste corrugated material into clean cellulosic building insulation material. Concurrent with that transaction, Turner joined the CleanFiber Board of Directors where he serves as Chair of the Audit Committee. Turner also helped advise Columbia Pulp in 2017 on a large financing of a new-build specialty pulp plant in Eastern Washington State that converts waste wheat straw (post-harvest) into clean, unbleached pulp for packaging applications. Turner also was a Founding Investor in Groom Energy Solutions (now Dalkia, a subsidiary of EDF Group), a leading company focused on large-scale energy efficiency projects. Groom Energy Solutions was sold to a unit of EDF Group in late 2016.
Over the past fifteen years, Turner has been conducting significant due diligence and relationship development in the Real Assets private equity space. Prior to founding IFG, Turner was a Managing Director at Landmark Advisors, LLC, a New York-based alternative investments firm, where he directed the private equity efforts in Real Assets. He was co-founder & Managing Principal in 2005 of Tuckerbrook Alternative Investments, an alternative asset management firm where he oversaw the launch and was a Portfolio Manager of both the Real Assets and Global Distressed multi-manager private equity programs, where he directed allocations to over 40 private equity and hedge fund managers globally, as well as direct co-investments, overseeing private commitments of approximately $200 million on behalf of endowments & foundations, family offices, and other institutional investors.
Turner has over 40 years of Wall Street investment banking, private equity and alternative investment experience. As a former investment banker servicing the private equity and venture capital sectors, he has significant industry knowledge and relationships, as well as experience in principal and co-investing transactions. He was a Managing Director and Co-Head of PaineWebber's Consumer Investment Banking Group, with additional responsibility for the e-commerce sector of the Technology Investment Banking Group. His experience included directing the co-investment of the firm's capital into high growth technology companies. Prior to PaineWebber, Turner was a New York City-based Managing Director in the Investment Banking Group of Jefferies & Company. He also served as a Managing Director for many years at Smith Barney in New York, where he founded and was Co-Head of the firm's Consumer Investment Banking Group. Additional experience at Smith Barney included the broad industrial sector, including packaging and paper & forest products.
Turner is a member of the Board of Directors of Viridis Chemical LLC and CleanFiber LLC. Turner previously served on the Board of Directors and was Investment Committee Chair for Council on Accreditation, a global multi-million dollar not-for-profit providing accreditation services primarily for child welfare organizations. Turner was also an adviser to, investor in and Outside Director for Ibex Outdoor Apparel, a pioneering company using next generation merino wool in the production of outdoor apparel.
Turner is a Registered Representative of BA Securities, LLC and holds FINRA Series 63 and 82 licenses.
Turner has a BA from Colgate University and an MBA in Finance from The Wharton School at the University of Pennsylvania.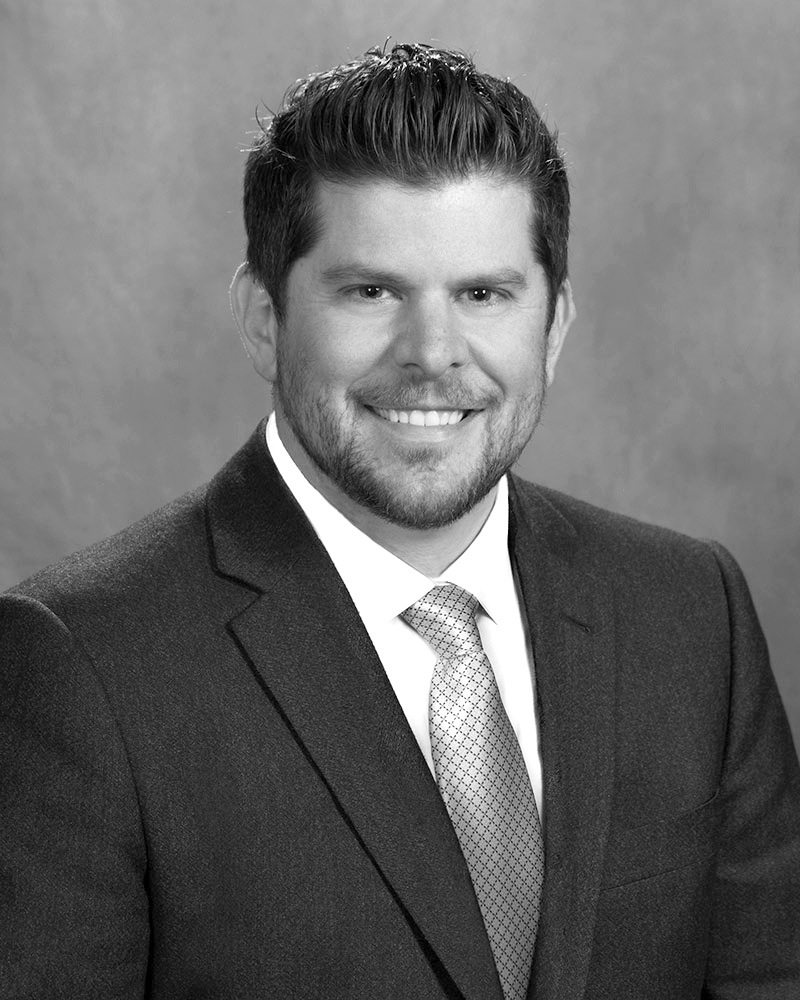 Managing Partner, Investment Committee 
Eric Edwards is a Managing Partner of IFG Asset Management, LLC and serves on the Investment Committee.  Eric leads the Firm's Investment Banking Advisory and Merchant Banking activities where his primary responsibilities include due diligence, deal structuring, underwriting, and originating transactions. Eric also has responsibility for oversight of the Firm's existing portfolio investments which require routine interactions with portfolio company managers, board of directors, co-investors, and other stakeholders.  Most recently, Eric sourced and led the origination of IFG portfolio company Viridis Chemical, LLC, a manufacturer of renewable chemicals headquartered in Houston, Texas.
Eric's career in the Financial Services Industry began in 2002 with the majority of his career dedicated to providing growth capital to lower- to middle-market businesses, having committed more than $1.5 Billion in capital to various rural-based, commodity-exposed businesses across the United States.
In addition to committing growth capital, Eric has an extensive background in supervising complex due diligence assignments as well as overseeing numerous business integration and system conversion activities of both public and private enterprises. Eric also brings a successful track record of leading distressed debt workouts and other turnaround activities having performed numerous corporate restructurings, special asset workouts, liquidations and other loss recovery assignments.
Prior to joining IFG as Managing Partner, Eric was Senior Vice President & Managing Director of NBH Bank (NBHC; NYSE), leading NBH Food & Agribusiness Banking which he founded in 2014 and grew into a thriving business unit with a national footprint. Prior to founding NBH Food & Agribusiness Banking, Eric served as Senior Credit Officer for NBH Bank where he oversaw the Credit Approval & Administration function for the bank's Rural-based loan portfolio. Prior to his time at NBH Bank, Eric served as Senior Collateral Examiner and Senior Asset Review Officer for CoBank, where he supported the Corporate Agribusiness, Power Generation & Transmission, Communications, Rural Infrastructure, and Strategic Relationships Divisions. Before his time at CoBank, Eric served as a Commissioned Bank Examiner for the Federal Reserve Bank of St. Louis and the Federal Reserve Bank of Kansas City, leading distressed bank and bank holding company examination activities.
In addition to his duties at IFG, Eric serves as Managing Partner of Blue River Capital Partners, LLC which he founded in 2019. Blue River Capital Partners, LLC is a venture capital and private equity investment company with a focus on impact investing within the areas of Food & Beverage, Clean Technology, Natural Resources, and Infrastructure.
Eric is a Registered Representative of BA Securities, LLC and holds FINRA Series 63, 79 and 82 licenses.
Eric holds a BS in Finance from The Ohio State University and a Graduate Degree in Banking from the Pacific Coast Banking School at the University of Washington.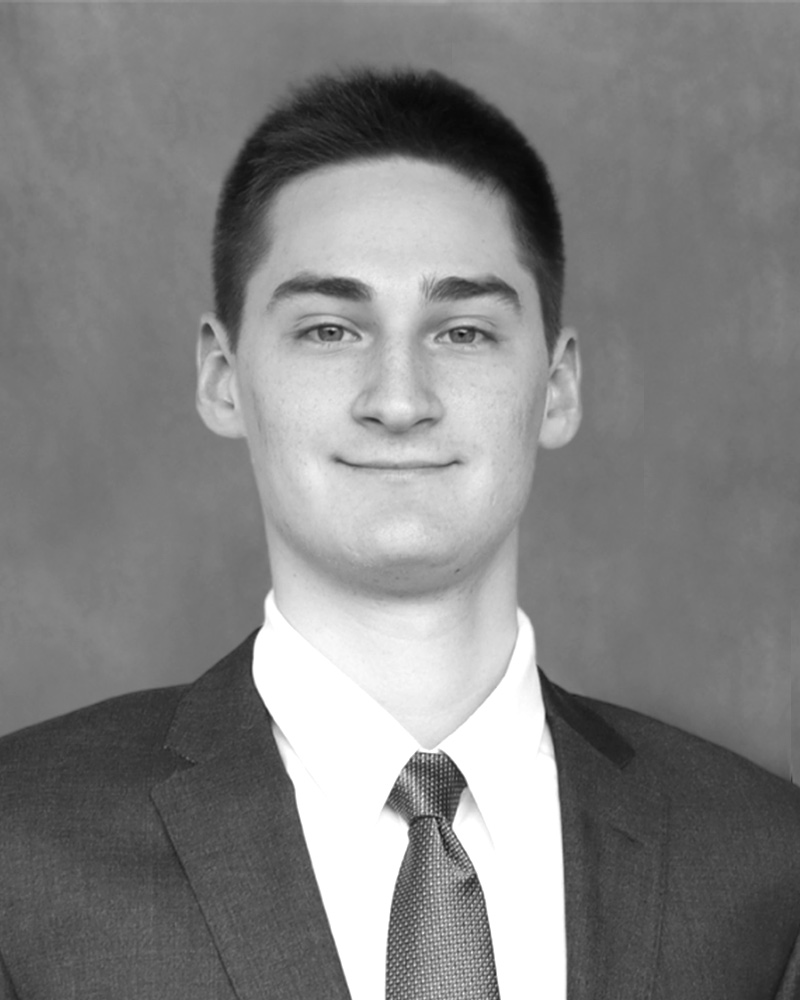 Kacper Maslowski is an Associate at IFG and supports the Firm's Investment Banking Advisory and Merchant Banking activities where his primary responsibilities include due diligence, complex financial analysis, underwriting, deal structuring and execution, and portfolio management. Kacper is a graduate of the Firm's Summer Internship program where he served as an Analyst during the Summer of 2021.    
Prior to joining IFG, Kacper completed a Credit Analyst apprenticeship at Napier Park Global Capital where he performed financial analysis and portfolio management as part of the Firm's platform for cash generating Credit Strategies, completing deep fundamental research and analysis with complex, high-yielding products to deliver superior risk-adjusted returns. Prior to his time with Napier Park Global Capital, Kacper served as a Consultant for the Institute for Entrepreneurial Leadership where he served in a business development role seeking and consulting small businesses in need of financial, technical, and marketing support.
In addition to his prior finance related roles, Kacper completed various research projects during his undergraduate studies at Seton Hall University in which separate projects were presented to the U.S. Securities and Exchange Commission as part of their Investor Advocacy Engagement Series and to UBS as part of their New Jersey UBS Pitch Competition. 
Kacper is the founder and past President of Seton Hall University FinTech where he grew the organization to become one of the school's largest. Kacper is also a past graduate of the Stillman Mentorship Program where he assisted undergraduate students in career development.
Kacper is a Registered Representative of BA Securities, LLC and holds FINRA Series 63, 79 and 82 licenses.
Kacper holds a Bachelor of Science from Seton Hall University with concentrations in Finance and Wealth Management.
Investment Advisory Board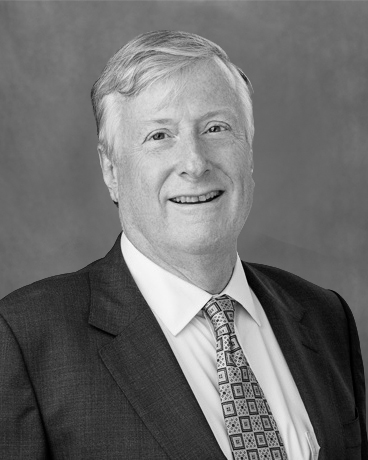 Richard provides IFG insight into metals and mining, chemicals, logistics, and the broad forest products markets.
Richard was previously Head of International Capital Markets at Citi where he worked from the year 1983, when the firm was known as Salomon Brothers, followed by Salomon Smith Barney and finally as Citibank. As Head of International ECM, Mr. Blackett was responsible for all of Citi's non-US origination and execution.
During his extensive career at Citi and its predecessor firms, Richard worked on equity and advisory transactions, globally. He structured the first SEC-registered deal in LatAm for CTC in 1989 and the first Brazilian SEC deal for Aracruz in 1992. In addition to those specific market transactions, Richard has worked on privatizations in the UK, Australia, Canada, Latin America, Europe and Asia as well as numerous precedent setting transactions such as the first convertible bond in LatAm, the TimeWarner rights offering, the first mandatory convertible bond in the US as well as the first the first Hungarian and Russian IPOs.
Richard is currently a Senior Advisor to Jaguar Growth Partners, a NY-based global real estate PE firm focused on platforms and companies within the logistics, industrial, healthcare and services sectors.
Richard has a BSc Econ. from the London School of Economics and an MBA from the Wharton School of the University of Pennsylvania.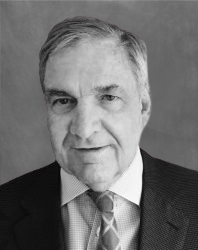 Simon provides IFG insight into mining and minerals investment opportunities. Simon serves as Non-Executive Director of Global Resources Investment Trust plc, a listed investment company. He has held a number of senior management and board positions, principally in the natural resource sector, over the past 30 years, to include Bougainville Copper, Kalgoorlie Super Pit, Hamersley Iron, Woodie Time Warner Manganese, and Valiant Consolidated. He has over 30 years of experience in the mining industry at senior management and board level, principally in the areas of finance, marketing, and general management.
Simon served as Managing Director at Mooiplaats Mining Limited. He also served as CEO & Managing Director of Coal of Africa Limited (formerly, GVM Metals Ltd), a leading producer of Met coal, until June 2010. He served as a Non-Executive Director at Kenmare Resources PLC from 2000 until 2013. He served as an Independent Non-Executive Director of Coal of Africa Limited from 2011 to 2012. He served as an Executive Director of Coal of Africa Ltd. from 2000 to 2011. He served as a Director of GMA Resources plc until 2005. He served as a Director of Anglo-African Minerals PLC since 2012. He served as a Non-Executive Director of Bellzone Mining Plc from 2010 to 2011.
Simon is a Fellow of both the Australian Society of Certified Practicing Accountants and the Australian Institute of Company Directors.
Simon holds Bachelor of Commerce degree from the University of Western Australia and an MBA from the Wharton School at the University of Pennsylvania.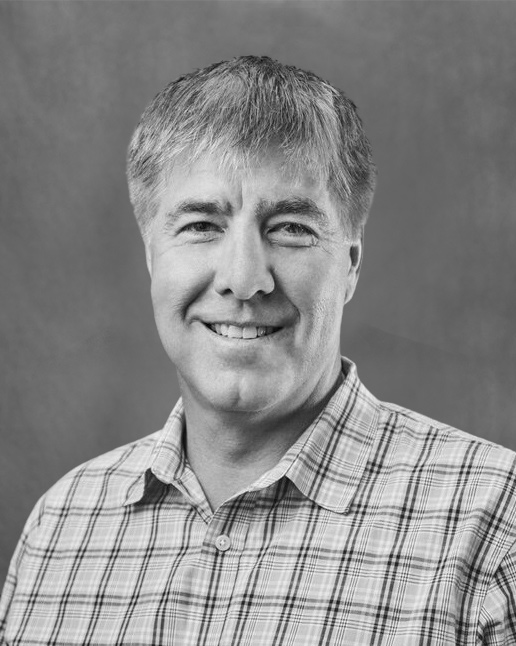 Dave is an experienced, serial entrepreneur with an extensive private investment track record.
Dave was a Co-Founder and Chairman of Groom Energy Solutions, a provider of a full spectrum of energy efficiency solutions for corporations across the US and Canada. GES consults, designs, engineers, installs, finances, monitors and maintains energy technology projects for its customers, helping them to save money while positively affecting the environment. In late 2016, GES was sold to a North American subsidiary of large European power company EDF Group and it was subsequently renamed Dalkia Energy Solutions.
Dave is also a Managing Partner of Groom Construction, a national full-service construction company offering nationwide capabilities. Headquartered in Salem, MA., Groom Construction has offices in Oakdale, MN, and Raleigh, NC. National customers include Target, Kohls, Best Buy, Panera, Home Depot, JCP as well as many well-known corporations and institutions across the US. Dave is also CEO of McKinney Corp., a single-family office based in New York City that is an active investor in commercial real estate. Dave has also invested in many private emerging growth companies such as Bantam Networks, Ibex Outdoor Apparel, and others.
Dave has a BA from the University of Massachusetts Amherst.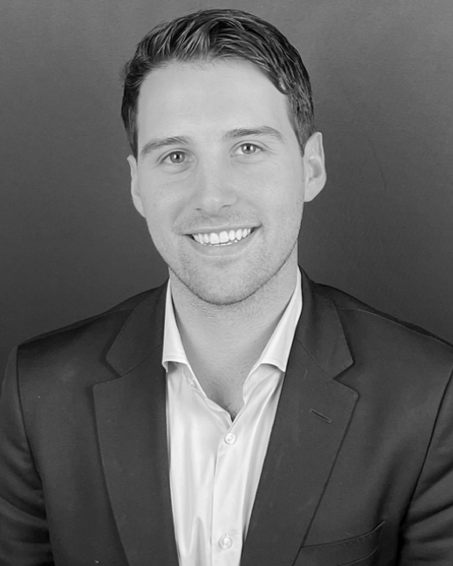 Nathan has a diverse professional background offering a distinct blend of entrepreneurship, senior leadership and financial advisory experience, having successfully executed complex transactions, including mergers and acquisitions, recapitalizations and debt and equity financings.
Currently, Nathan is the CFO of Vitro Biopharma, Inc., a Denver-based Biotechnology company focused on autoimmune and inflammatory diseases. At Vitro, Nathan has led multiple regulatory filings including authoring a Form S-1 and Form 10 registration statement with the U.S. Securities and Exchange Commission for a $17.5 million Initial Public Offering (NYSE: VTRO).
Prior to his current role at Vitro Biopharma, Nathan co-founded and served as CFO of Fitore, Inc., a dietary supplement, nutraceuticals and health products manufacturer. In August 2021, Nathan successfully navigated an exit when Fitore was sold to Vitro Biopharma. As part of the acquisition, Nathan joined Vitro as Vice President of Finance before being promoted to his current role as CFO by the Board of Directors in October 2021.
Prior to co-founding Fitore, Nathan served as the CFO of Infinivive MD, a provider of topical cosmetic serums to plastic surgeons, cosmetic surgeons and aestheticians in the United States and internationally.
Earlier in his career, Nathan was a member of the Global Client Management team at Bank of New York Mellon providing enterprise-wide relationship management to the firm's largest, most complex clients.
Nathan holds a Bachelors of Arts from Miami University.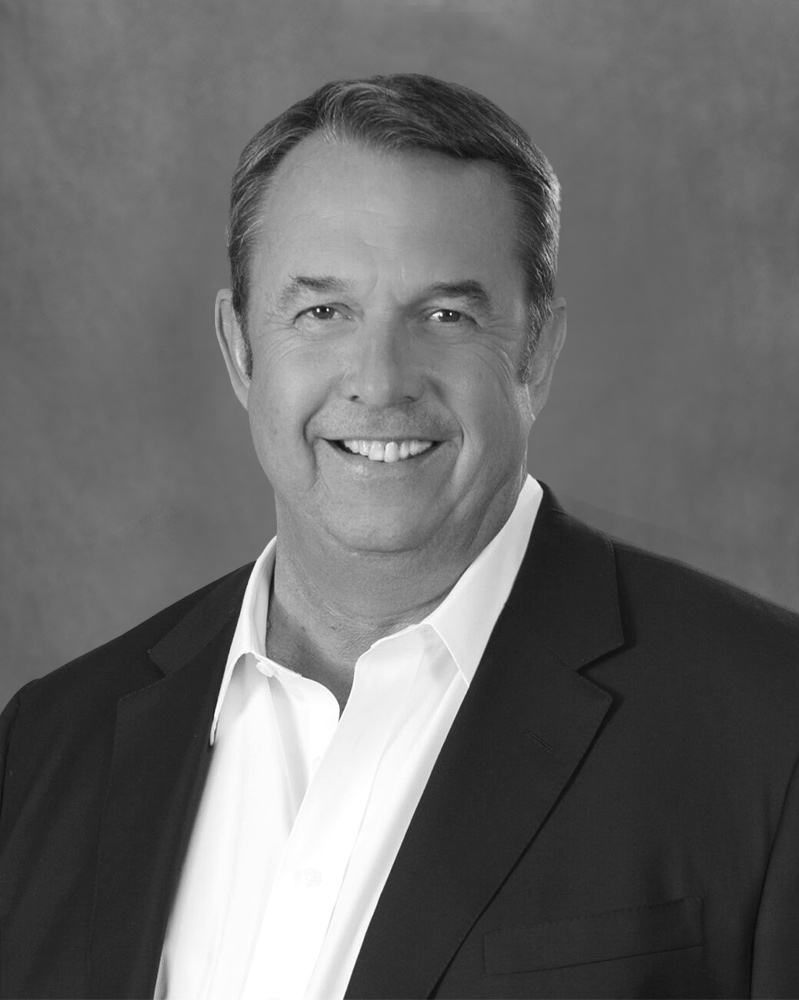 Carl is an experienced chemicals and waste management executive with an extensive background of leading world-class companies.
Currently, Carl is the CEO of Viridis Chemical, LLC, a manufacturer of renewable chemicals headquartered in Houston, Texas and an IFG Portfolio Investment.  Prior to leading Viridis, Carl co-founded and served as the CEO of Continuus Materials, a portfolio company of Emerging Infrastructure Capital Partners ("EICP") engaged in producing engineered building products from recycled waste feedstock.
In 2013 Carl Co-founded EICP, an investing platform for asset rich technologies.  
Carl was with Waste Management, the leading provider of environmental services in North America, from 2001 until 2012.   He was a member of the Senior Leadership Team and served as Senior Vice President of Organic Growth, where he and his team invested in and oversaw a portfolio of some 35+ technology investments.  These investments were primarily concentrated on deriving more value from waste.  He started the group in 2006 and was its leader until his departure in 2012.   Before assuming this role, he was formerly Vice President of Upstream at WM for six years.
Before joining WM in 2001 Carl was the President and CEO of the GNI Group for 14 years.  GNI is an environmental service company providing hazardous waste disposal and specialty chemical manufacturing.
Carl holds a Bachelors of Business Administration and a Masters of Business Administration from Texas Christian University.